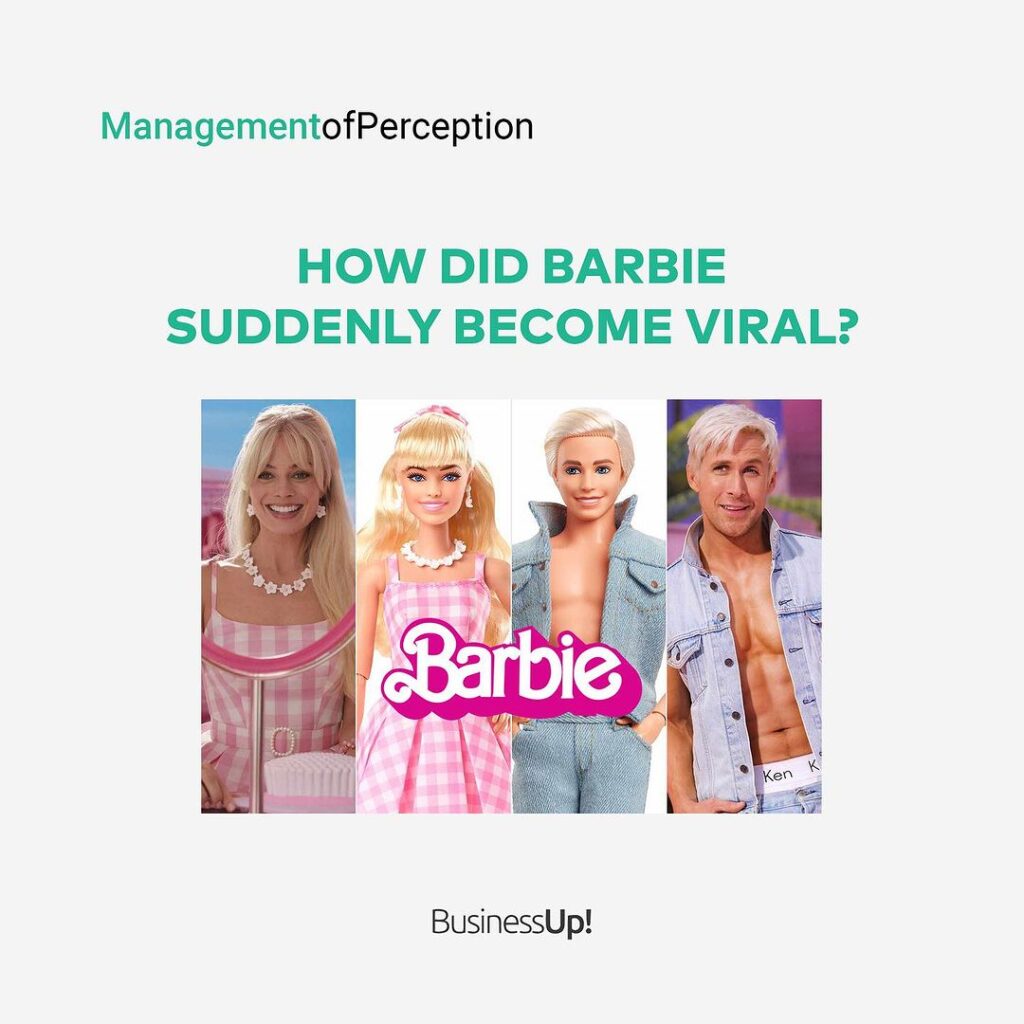 How did Barbie become so popular?🤔 How Barbie planned marketing strategy? Let's check it out
Let's check the beginning. How Did Barbie Appear?
The Barbie doll was inspired by Barbara Handler, the daughter of American businessman Ruth Handler. In the early 1950s, Barbara's mother, Ruth, realized that her daughter and her friends liked to play with adult female dolls more than regular dolls. Until then, adult dolls were only made of cardboard. Ruth Handler decided to make a very lifelike 3D doll.
Ruth's proposal was not taken too seriously by the all-male board of directors, who forwarded the matter to the toy company Mattel. So Ruth went to Germany and bought dolls called "Lilli" sold there. She made a doll that looked like an adult, and even hired a professional seamstress to design her clothes. Mattel executives, who saw the doll in their hands, could not resist any longer and released the first Barbie dolls, named after Ruth's daughter, exactly 64 years ago, in 1959.
Barbie's First Failure and Breaking Point
Contrary to expectations after its release, Barbie was not liked at all. One of its creators, Ruth Handler, started working with psychoanalyst Ernest Dichter, known as the manipulator, in the face of this decline. Dichter discovered a key point in her research: there was a change in the attitude of a mother who was previously dissatisfied with Barbie; Seeing that her daughter was emulating Barbie's well-groomed appearance, the mother changed her mind about the toy. You ask why? Because in the 1950s, a woman being well-groomed meant being liked, and being liked meant being able to marry. In times when marriage was critical, Barbie had found the soft belly of the consumer.
Barbie's First Success
Finding the consumer's soft belly with psychoanalyst Ernest Dichter, Barbie appeared in a huge wedding dress in television commercials. In this state, he took the first steps of becoming a legend by conquering the hearts of both men, mothers and girls at the same time.
First Sales Record and Ken's Inclusion
Barbie sold 350,000 copies in the first year. On top of that, Ruth immediately released the male model named after her son Ken and other friends and family of the Barbie world. These products brought Mattel a great reputation and wealth in a short time.
A Chronological View from Past to Present
Barbie dolls have been the subject of many social and political debates over the years. In 1967, in keeping with the changing egalitarian atmosphere of the period, the first black doll was released. In May 1997, Becky met the youth in her pink wheelchair. In September 2003, Saudi Arabia banned the nationwide sale of Barbie, stating that it did not comply with Islamic values. The tattooed Barbie models, which were released in 2009, caused great controversy and were criticized by consumer associations on the grounds that they would encourage young people to tattoo. Ruth Handler, the creator of Barbie, passed away in 2002. The Mattel company, of which Ruth is also the term president, has $6.2 billion turnover, $770 million annual net profit, Today, it has become the world's largest toy manufacturer with its Fisher Price, Barbie, Hot Wheels and Matchbox brands.
How did Barbie suddenly become viral?
The Barbie movie, starring Margot Robbie and Ryan Gosling, directed by Greta Gerwig and released on July 21, 2023, created an incredible popularity. The marketing strategy under this is; Dressing like the famous toy "Barbie" became a trend after March, when fashion giant Valentino hosted a fashion show in Paris Fashion Week, where all its guests wore bright pink outfits. The so-called "Barbiecore" trend turned into a frenzy when stars like Anne Hathaway, Gigi Hadid, Beyonce, Dua Lipa and Megan Fox attended the events all dressed in pink. On the social media platform TikTok, users began to share their Barbie-inspired styles.
 Trending on Social Media
More than 15 million views were received on TikTok with the hashtag "Barbiecore". Just before the movie, events related to the movie were held in thousands of cities and dozens of countries. Celebrities, micro and macro influencers and brand owners were invited to these events. Marketing platform LTK reported that they saw a 194% increase in Barbie-related purchases. Searches for pink items on Etsy, the shopping platform, increased by 35% compared to last year, and searches on Google increased by 390% compared to last month.
One Question on Mind
After watching the movie, Barbie boxes were placed in the cinemas for the audience to go inside and take pictures… This brought a brand to our minds; Toys"R"Us… aka "We Are the Toys"…
Having Difficulty
Growing Your Brand?
Fill the form,
Let's see the result together.